High Demand for Land and Other Properties in East Legon!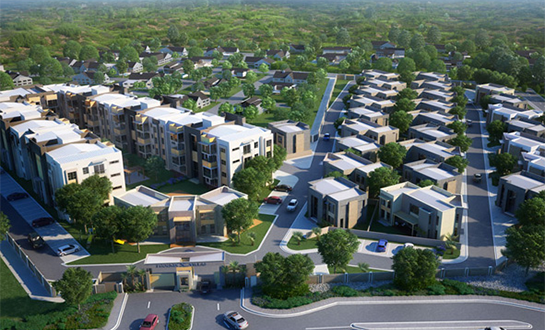 East Legon has grown to become one of Ghana premier residential neighbourhoods. As a result, a large number of people want to acquire some property, like land, houses, or apartments, in the area.
Being a plush district, it is no surprise that properties are mostly patronised by members of the middle class and upper class of Ghanaian society.
The standard of living in East Legon has never served as a deterrent to anyone. This is due to the fact that it conforms to the high standards of Ghana premier area.
This has been brought about by the various planning and development policies of government being undertaken in the area. With a well-planned road network and exquisitely laid out community plans, it is quite a delightful neighbourhood to reside in.
The amount of demand for property and especially bare land for building has increased. A drive around East Legon will reveal a few of these yet to be developed plots in the area.
Benefits of Owning a Plot of Land, Especially in East Legon Land in East Legon is very desirable for numerous reasons. Here are some examples.
First of all, East Legon is one of the best locations to own properties such as developed or undeveloped plots. Land here offers a fantastic investment due to their rapidly rising prices. Therefore, some people buy land now and keep them to sell after prices have increased.
One can build his or her dream house in their desired architectural and interior design. If you want to start a business, the land is flexible and offers more opportunities. For example, you can rent it out, utilize it for farming, or you can build an apartment and rent it out.
Land in East Legon costs quite a lot because they are in high demand. Plots of land in the area start at around GHS30,000 per plot and can go higher depending on other factors, like proximity to the road and availability of amenities.
The main institution in charge of land transactions in Accra is the Ghana Lands Commission. Everybody looking to partake in any land transaction in Accra is advised to go to the Land Commission to ensure that all the legal aspects are properly covered.
This process will protect the land buyers from encountering future problems relating to the ownership. All the transactions and the land itself should be properly registered and documented as well.